Visionary Woman and HONOR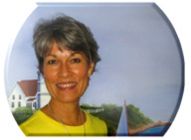 A few years ago, I interviewed a woman after she returned from our retreat, known then as the VisionForce Boot Camp. The EMOTION of Honor had a great impact on her life, her work, her relationships and more. And it empowered her to face the world with her inspired vision.
What does it mean to LIVE as a visionary? What is HONOR as a feeling, and how can it impact one's life?
I invite you to listen as Barbara shares her inspiring story. And as you listen, I invite you to FEEL how honor is impacting her life.
Right click here to download the MP3 for your iPod or other MP3 player.
Please leave your comments below. Thank you!